The American Idol 2018 schedule has yet to be announced, but early details suggest the series could be adjusted to support the return of Ryan Seacrest as the show's host.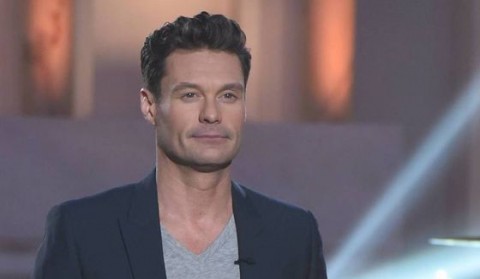 While it's been widely expected and rumored that ABC was working to make Ryan Seacrest part of the American Idol 2018 return nothing has been made official just yet. But if they want to get him on board then they're going to have to work around his busy schedule.
According to PageSix.com, ABC is looking to put American Idol on Sunday nights as a way to avoid an overlay with Seacrest's weekday obligations for Live with Kelly & Ryan. That'd certainly be easier than the other talks about having Ryan fly back and forth several times a week, dashing between his shows.
Should American Idol's new schedule air on Sundays that could mean we're sticking with just one episode a week once things hit the performance and results phase of the season. ABC did this back in 2013 with DWTS as well so the network is probably comfortable with this approach.
But according to Variety, ABC has committed to 40 hours of American Idol broadcasts and there's no easy way to get there with one night a week episodes through the whole season. Maybe we'll get a run of nights during the early stages then taper back to once a week with live show performances and results to work with Ryan's schedule.
So much going on with the American Idol revival on ABC and that's bringing a lot of questions that we're excited to have answered. Stick with us on Facebook, Twitter, and by Email Updates to get all that news and more.