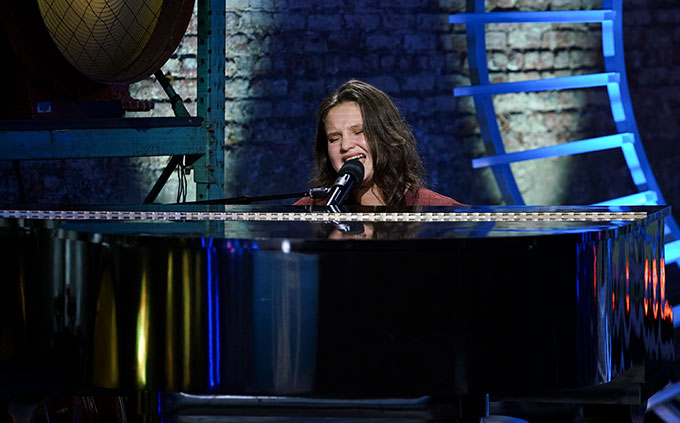 This week on American Idol 2019 we only had one episode of auditions, so we aren't going to have a long list of our favorites, but we do have two amazing standouts to pick as the Best Auditions from round 3.
And we aren't ranking them since there are only two, but I will say of the two my favorite was Jeremiah Lloyd Harmon. His song "Almost Heaven" was beautifully written and even more beautifully sang. Like Katy Perry said, he is a serious musician. And I think he is a serious American Idol contender. I have become pretty good at picking American Idol finalists and even winners this early in the game and I'm not too afraid to call it for Jeremiah Lloyd Harmon. I don't know if he will win this season, but he will be around for a long time. He is just the American Idol package. He's handsome, he can sing and he's got a guitar. This goes back to the good old days of the White Guy With a Guitar. Only Jeremiah has something extra special about him. But we'll have to see if American Idol voters have really changed their ways as suggested by last season's winner Maddie Poppe.
Check out Jeremiah's audition below.
Of course our other favorite audition from the week was Madison VanDenburg. Her performance on the piano of Dan and Shay's "Speechless" was incredible. The judges suggested she could be the next Kelly Clarkson. And at 16, singing like this is amazing, but I wouldn't go as far to call her the next Kelly Clarkson. I actually thought she sounded a lot like Beyonce. Check out her performance below and tell me you don't hear Beyonce. Anyway, with the right song choices, America will really get into Madison. Like Jeremiah, I could see her going really, really far in the competition. I wound't be surprised to see her in the American Idol 2019 Final 3.
Check out Madison's audition below.
We will see you back here on Sunday night for our recap of the latest American Idol 2019 auditions episode.