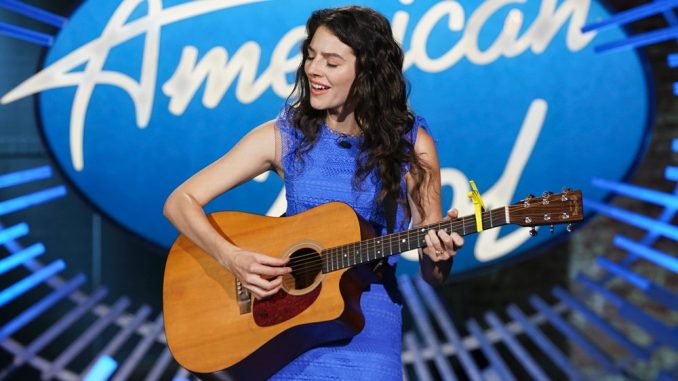 Tonight on American Idol 2019 the auditions continue as judges Luke, Lionel, and Katy tour the country meeting more of the latest talent on the rise starting at 8/7c on ABC.
Get ready for singers to audition in Idaho, New York, Louisville, and Los Angeles. It'll be a busy night and there are two hours in the episode so plenty of time to get in all the Golden Tickets and a few duds along the way.
These auditions will include performances by Jessica Whitely, Jacob Moran, Alyssa Raghu, Colby Swift, Evelyn Cormier, Ashley Hess, Gaba, Peach Martine, Dalton Elliott, Mize Well, Katie Belle, and Lauren Engle. Take note of these faces and names tonight because you'll see several of them again even down to the season's top finalists.
Missed last episode's Golden Ticket winners? Here's the latest update on who is going to Hollywood on American Idol!
Be sure to join us back here following tonight's episode of American Idol 2019 for our latest recap. Also if you can't wait to find out who makes it beyond Hollywood Week, check out our American Idol 2019 Top 14 Spoilers!