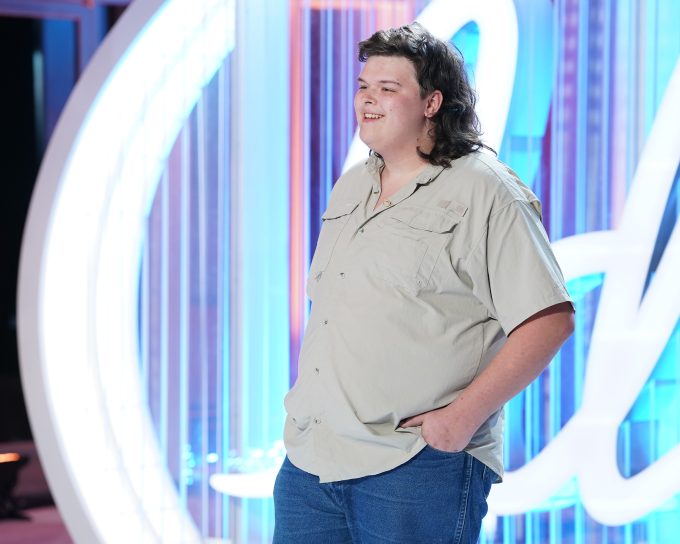 American Idol's second night of auditions was a little disappointing compared to the first night's amazing auditions. However, we all know that Idol had to kick things off with a big bang, so it chose some of the best to go first. We respect the hustle. Now, I don't think the second night of auditions was terrible by any means. I just think that the bar started so high that I was just expecting things to go higher or at least stay at that level. 
Nevertheless, I do respect American Idol for showing great and okay auditions because not everyone will always be amazing. Additionally, it's a good way to spotlight some of the contestants who didn't make it to the next phase. Just appearing on American Idol 2023 may get them some streams or some social media followers or new opportunities.
It also could just motivate them to audition again. Despite not being as many great performances as the American Idol 2023 premiere episode, there were still plenty of amazing ones. Here are the five American Idol auditions from night two in Nashville that stood out the most. 
Matt Wilson "For Tonight" by Giveon
Matt Wilson proves that above anything, American Idol is all about the voice and singing because his voice mesmerized us. It reminded us why we love the show. Matt's singing was nearly pitch perfect. He has such a good pop or R&B voice. He has the type of voice that reaches into your soul with the right song. I don't think Matt showed us nearly half of what he's capable of doing with his talent and voice. 
If Matt makes it to the live shows and stays consistent, he may become a singer that viewers look forward to his song choices each week. He's very talented and capable of really doing great things on American Idol. His performance may not stand out as much as some because his story isn't as memorable as others, but I definitely think he's one of the best we're going to see this American Idol season.
Kaylin Hedges "I'm Already There" by Lonestar
The entire time listening to Kaylin's story, I kept expecting her father to suddenly appear. However, when they showed her the video, I thought okay so that's the surprise. This made it even sweeter when he surprises her. It was a heartwarming moment that makes you appreciate Idol for manufacturing this moment for her.
It made great TV but it also probably made Kaylin and her mother very happy. The song was the perfect choice for this moment. She also sang it so well. Her voice has some interesting quirks that give it character. She also had some shaky notes but the dynamics of her voice were really impressive.
Nutsa "Lady Marmalade" by Patti LaBelle/"Greatest Love Of All" by Whitney Houston
Nutsa's whole performance screamed "Broadway." And as a Broadway fan, I loved it. It was big bold and energetic. Nutsa is a ballad singer and she will do great in that area. I think she isn't just a great performer but her voice actually sounds really good as well.
She can hit those high notes, and she's not afraid to take on those big singers, such as Whitney Houston, and Christina Aguilera. No offense to Jennifer Lopez, but I don't think Nutsa and her are alike at all in their vocal style. Also, I wouldn't classify JLO as a Broadway person. Comparing Nutsa to Rachel Berry from Glee may have been a better comparison. 
I truly hope Nutsa goes far because I love a powerful vocalist, especially one with Broadway energy. Hopefully, she can translate her talent to other songs. 
Jon Wayne Hatfield "Tell Me Ray" by Jon Wayne Hatfield
I think anyone who writes an original song automatically gets so much respect from me. It's not easy to write music, and it's even harder to write something personal and honest. Jon Wayne Hatfield not only wrote a beautiful song for his grandfather but he sings it really well. His voice has character and it's pretty smooth.
Jon has a great storytelling quality and pretty good control of his voice. I am curious to see what Jon Wayne does with other songs and how he makes them his own. Sadly, I think that Jon Wayne Hatfield and Trey Louis may end up competing against one another because they have similar styles and seem to exist within the same genre. If they end up going head-to-head, I don't know who would win, but I think Jon Wayne may have a slight edge with his tone and voice control.
Trey Louis "Stone" by Whiskey Myers
Trey Louis has one of the most powerful stories ever shared on American Idol. His story broke all our hearts and is a painful reminder of all the bloodshed seen in this country. His story needs to be heard and felt, and it was on Idol. Now strictly focusing on the singing, I love the song he chose and how he sang it. It was a beautiful cover. It showcases the grit and rasp in his voice. It also felt truly country. 
My only concern with Trey is that his voice may not stand out enough when he's competing against some of the other Idol hopefuls. However, hopefully, he goes far and we get to see what other songs he covers over his Idol journey. Trey's spirit and talent should carry him far on American Idol. 
Make sure to join us every Sunday at 8/7c for more American Idol 2023 recaps. Also, add us on Facebook and Twitter for all Idol-related updates.