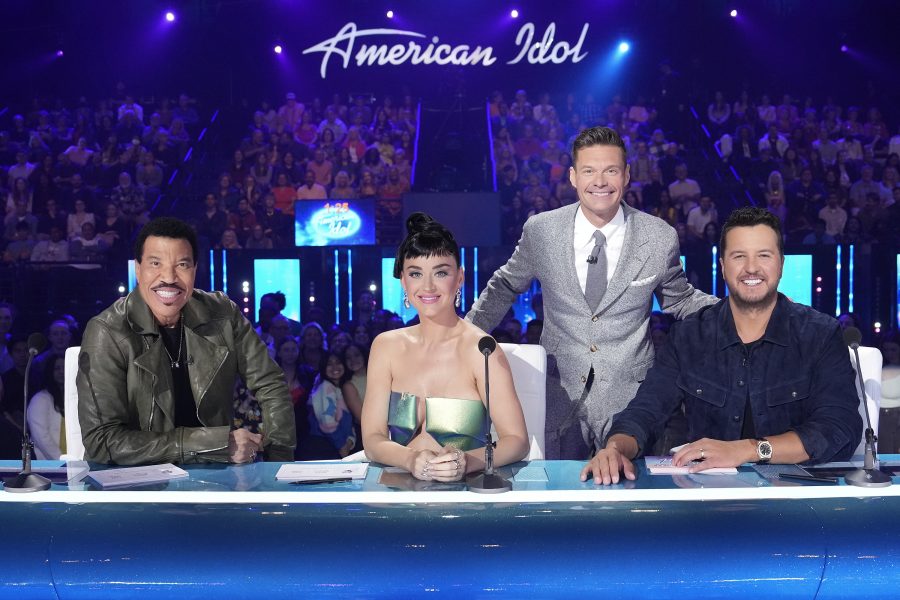 Since August, American Idol has been on the audition tour. Idol hopefuls have been virtually auditioning for their chance to become a star. With all the judges back for another season, things have been progressing rapidly. Things seem on track for the Idol 2024 winter premiere. 
American Idol returns on February 18, 2024.
The Idol team announced the premiere date on the official American Idol social media pages. The February premiere doesn't come as a shock because Season 18 through Season 21 have all premiered in February. Additionally, American Idol Season 22 premieres one day before it premiered last season. 
Not much is known yet beyond the basics: audition locations, judges, host, and premiere and potential finale date. Because it's on a similar schedule as American Idol Season 21, we can guess that the finale will be around May 20th of next year. 
The last season of Idol crowned Iam Tongi as the winner. Iam and his fellow Idol contestants have been making music, touring, and seizing the opportunity. We're sure Iam and some of the other great Idol finalists from last season will make an appearance in this upcoming season. 
However, all eyes will be on the new crop of contestants. I am excited for Idol to kick off. 
Last season was a lot of fun, and we saw so many great performances. I know a lot of us are ready to embrace the journey of these new contestants and see who will eventually become the latest Idol winner. Last season resulted in many memorable performances, so hopefully, we get more of them for American Idol 22.
American Idol Net will be back for the 22nd Season to provide spoilers, exclusives, recaps, and more. Only a few more months to wait for American Idol's grand return.
Join us on February 18, 2024, for the American Idol premiere.