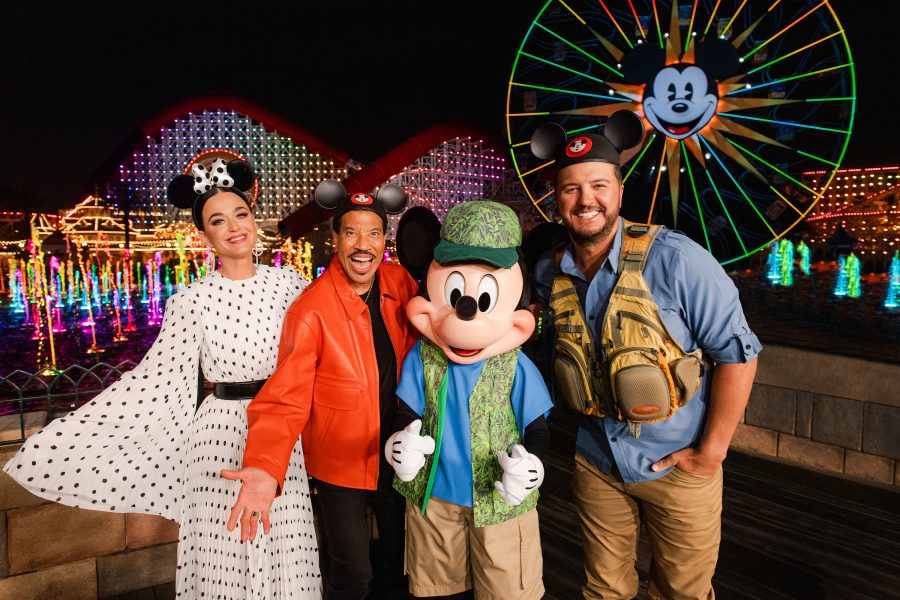 American Idol season  22 kicks off its search in August 2023. Before Idol hopefuls can start their whirlwind journey, ABC just made a major announcement: Luke Bryan, Katy Perry, and Lionel Richie will be back for another season.
Luke, Lionel, and Katy have been the judges ever since the show moved to ABC in 2018. ABC seems to want to keep them around for longer as host Ryan Seacrest and the judges are at least back for one more season.
ABC announced that American Idol had been renewed prior to the conclusion of American Idol 21. However, the network didn't give any more information about whether the judges would be back as well. In July 2023, American Idol announced on their social media pages the audition dates for each location.
Starting August 2, the American Idol hopefuls can audition virtually. They can either send in taped auditions or audition via Zoom. The first 700 to sign up get to kick off the search by auditioning on August 2nd. All the other auditions start on August 4 and locations have specific dates.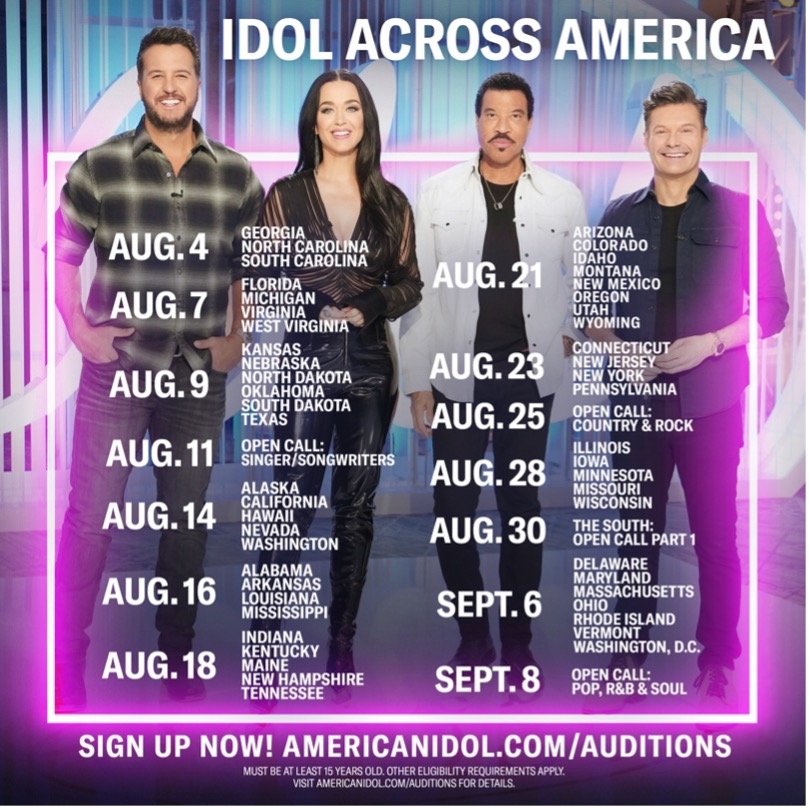 The auditions will take place from August 2nd until September 8. Because these initial American Idol auditions are happening in late summer, I think it's safe to speculate that the next season of American Idol will happen in the winter of 2024. 
I thought that the season may start a little earlier because of the 2023 Writers and Actors' strikes, but it seems if it does happen earlier, it will only be slightly ahead of its recent February premiere date. 
Are you happy that Luke, Katy, Lionel, and Ryan will be coming back for another season? And will you be auditioning for American Idol Season 22? Let us know in the comment section. 
Make sure to follow us on Twitter and Facebook for all things American Idol.