Missed Idol yet? Variety reports that NBC is in talks with Fremantle over the idea of American Idol coming back to TV! That's right, an entirely different network and not only that it's not FOX but it'd be right there with its old rival, The Voice. Hmm.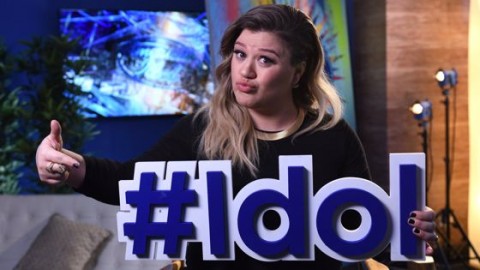 It's been incredibly strange to have a winter season where we weren't covering American Idol on TV and we're definitely missing it. While I always thought we'd see Idol back at some point I didn't really expect it this soon or on a different network. So does this mean Idol is hoping to rekindle things before the fire goes completely out?
Variety cites "sources with knowledge of the discussions" in their details that NBC was pitched the idea of bringing Idol back and they're supposedly considering just how that could even work with their line up considering they've already got The Voice running twice a year. Easy fix: drop The Voice down to once a year and put Idol in the other spot.
It's not just NBC though as apparently Fremantle has been shopping the series around but Variety says NBC is the current leader in those talks. Hmm, could someone be trying to put the pressure back on FOX to take action or is this the real deal for a chance at NBC?
Either way Variety's sources were clear that there is no deal yet to bring Idol back and things are only in the "talks" stage. So no sure thing, but people are talking it and there are meetings going on about American Idol coming back to TV. Is that crazy or what?
Maybe not so crazy when you consider Seacrest had previously aligned with NBC, Simon Cowell's work there with "America's Got Talent," and Jennifer Lopez had her "World Of Dance" series picked up by the network. Now we just need a Randy and Paula sitcom somewhere in the schedule and the gang will be back together and ready for some more American Idol. Okay, maybe not.
Would you be ready to watch American Idol again next season if NBC picked it up? Too soon? Share your thoughts below and let us know what you think.
Source: Variety.com