While the American Idol judges and eliminated contestant Quentin Alexander may have clashed unpleasantly last week, Jennifer Lopez says she was sad to see the young singer eliminated.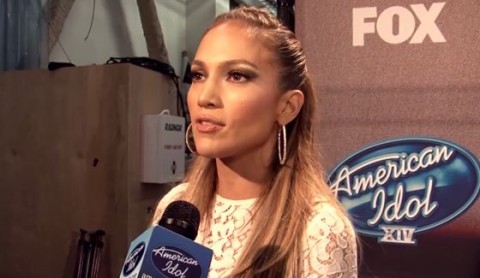 "It's tough to see him go because he had such artistry and he was so interesting every week," American Idol judge Lopez said in an interview after the show with Fox Audio Central, "even just what he wore and how he presented himself and his moodiness and all that.  It was really, really great to have him on the show."
At this stage of the competition, however, all of the contestants are working to be at the top of their game, and no one is truly safe. As Quentin Alexander put it so succinctly last week, it "sucks" to see extremely talented singers going home.
All the pressure of being in the final few left competing for the top prize, however, brings out the real fighting spirit of the American Idol 2015 contestants.
"For me, it's just as we get down to kind of the mean, you know, the contestants and the real artists, the shows get better and better and better," Lopez said. "They feel the finish line a little bit and they know it's coming and they're all like kind of hungry for it, and so I feel everybody's kind of upping their game."
Source: Fox Audio Central