Michael Johns of American Idol Season 7 passed away on Friday at the age of 35 according to a statement from his family and official word from FOX.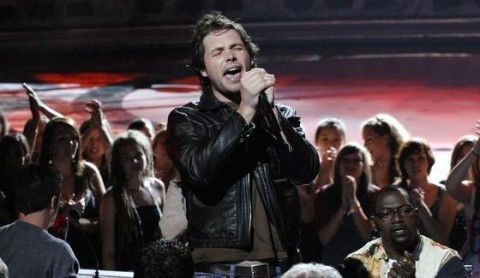 Michael was the eighth place finalist of American Idol 2008 and released an album in 2009 titled "Hold Back My Heart." The Idol alumni earned his ticket to Hollywood that season with an Otis Redding audition that caught Simon Cowell's attention.
Johns left behind his wife, Stacey. The couple was wed in 2007. The cause of death was suspected to be a blood clot in his ankle, according to Hollywood Reporter.
FOX released a brief statement online saying:
Michael Johns was an incredible talent and we are deeply saddened by the news of his passing. He was a part of our AMERICAN IDOL family and he will be truly missed.
We are very sorry for Michael Johns family and their loss. Please keep them in your thoughts.
Below is a recording of Michael's audition from San Diego for the 2008 season of American Idol: