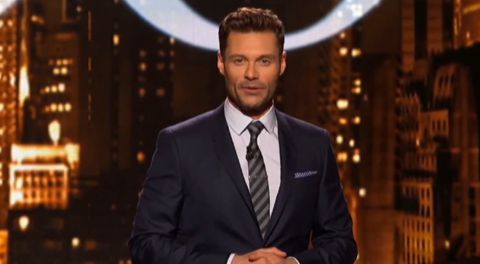 Tonight on FOX the American Idol results will be revealed. Viewers will learn whether or not Lazaro can keep his unexpected momentum going from last week's Top 3 position or if he'll join the rest of the male contenders with an elimination.
Our American Idol 2013 predictions indicate tonight's Bottom 3 singers will be Lazaro, Janelle, and Amber. With just six singers available to pick from, it's hard to imagine Candice, Kree, or Angie falling in to the danger zone just yet.
Along with the results, viewers will get to enjoy the return of American Idol's own Scotty McCreery and Kelly Clarkson during tonight's show starting at 8PM ET/PT. Kelly will be singing her new single, "People Like Us." Listen to the song in the video below then join us tonight for a live recap where we'll find out who was voted off American Idol tonight.