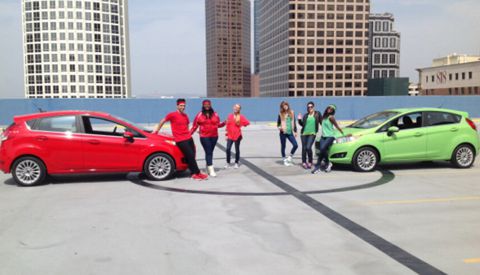 As we get ready for tonight's big results reveal on FOX we've got a personal look at the remaining American Idol 2013 singers. Thanks to the Top 6, "special agent" Deena Marie, and the fine folks at Ford for taking time out from their weekly Ford Fiesta adventure videos to tell us more about these American Idol Hopefuls.
It's easy to grow accustomed to seeing the finalists on the screen each week and forgetting that just a few months ago these were all regular people now taking an incredible journey on a national stage. Read on to find out more about your favorite Season 12 finalists including an inspiration from Idol's past, what it's like working with Ryan Seacrest, and which singer secretly enjoys Justin Bieber.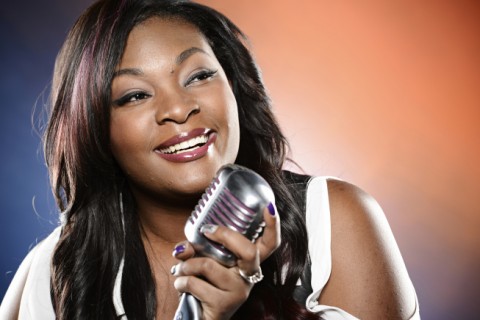 Candice Glover – What does music mean to you?
Candice: "Music means – I know it sounds cliché but – music means everything to me. It's where I go when I don't have anybody to talk to or nobody understands where I'm coming from. Like there's always that one song that explains exactly how you feel and that's the good thing about music. I always say, when words fail music speaks so that's my quote that I live by. Music does whatever you want it to do."
Candice's incredible talent shows that she clearly knows how to make music work for her and reach her fans. She remains one of our leading contenders to win it all this season.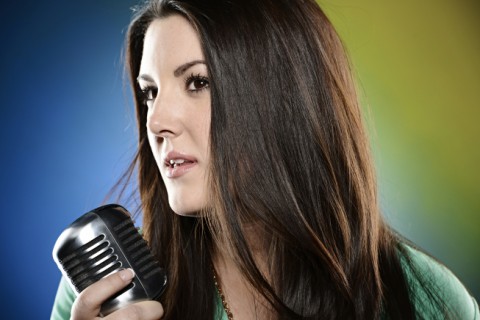 Kree Harrison – What's one thing about you that nobody knows yet?
Kree: "Let's see – I'm sure there's many. I can shoot a bow and arrow. I hunt."
After discovering Lazaro's hunting skills this week maybe those two can get together and hunt the dangerous game of all! Okay, anyone else having trouble not thinking Katniss after that reveal about Kree?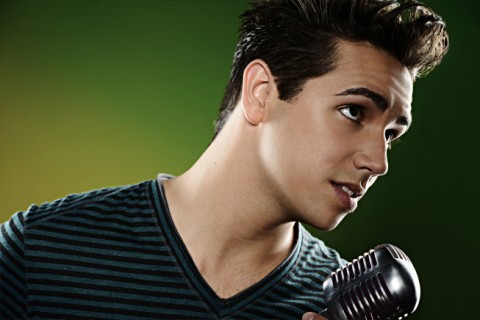 Lazaro Arbos – "What would winning American Idol meant to you?"
Lazaro: "Um, that's a far shot. I think that at this point we're all just trying to get past the next week and the next week but winning the whole thing would mean the world….that's a lot though."
Well you have to admit, as much as he gets beat up by the critics Lazaro remains humble and knows his chances of reaching the American Idol finale in May is slim.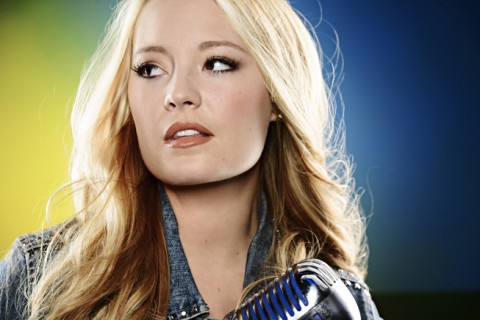 Janelle Arthur – How cool is Ryan Seacrest?
Janelle: "He is so cool. And he's very real and he's so smooth, you know he's spot on with everything and he's a great host and it's been awesome getting to work with him."
You know Ryan is the man. Despite all the ups and downs in the series, Ryan remains steady and anchors American Idol in an incredibly professional way. I couldn't imagine the show without him.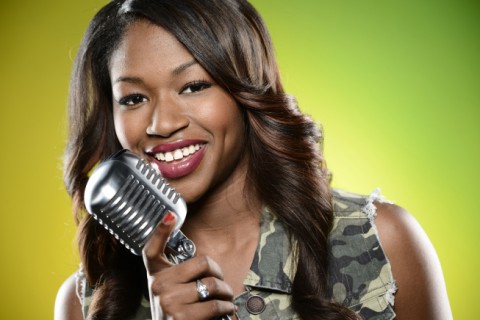 Amber Holcomb – "What is your favorite American Idol moment from seasons past?"
Amber: "When Joshua Ledet sang "When a Man Loves a Woman" the world stopped. It was just the best moment of my life."
I love hearing that past singers have inspired the current batch of Hopefuls to step up and aim big. I can't imagine there's much better than hearing how you've moved other singers like Amber says Joshua did for her last season.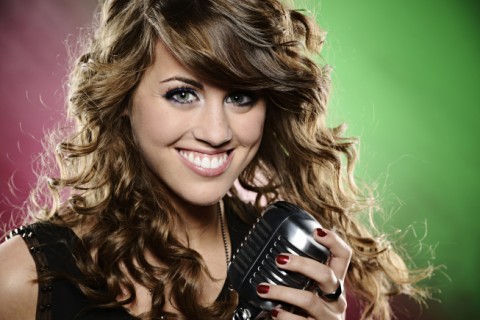 Angie Miller – "What's your guilty pleasure song?"
Angie: "Oh gosh, I secretly like Justin Bieber. But don't tell anyone."
Uh oh. I think the cat is out of the bag on this one, but that's okay, Angie. We still like you and think you've got one of the best chances of winning American Idol 2013 even if you are a Belieber.
Thanks again to Ford & Deena for sharing these interviews with the American Idol Season 12 finalists! Tune in tonight for the results plus another Ford adventure video. Looks like it's going to be teams taking each other on this time around.
click images to see full-size
Image source: @DeenaMarie