FOX has announced the American Idol schedule for the Season 14 finale date coming later this May as we continue on to find out who will win American Idol this year.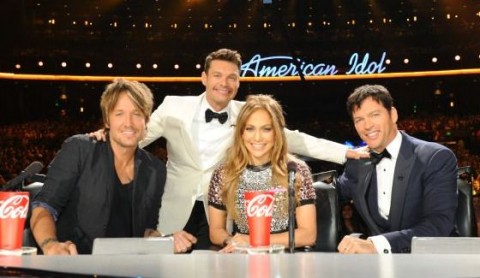 Set to meet the American Idol Top 12 this week we'll have marked the major milestone of setting the Season 14's finalists. From this select few remaining contestants we'll see one cut each week until we're down to just two facing off for the crown.
The American Idol 2015 finale date is scheduled for two nights starting Tuesday, May 12, 2015 at 9PM-10PM ET/PT where the Final Two will perform and then on Wednesday, May 13, 2015 at 8PM-10PM ET/PT we'll have the big party where Ryan Seacrest will reveal who won along with returning contestants and special guests performing.
It's still early in Season 14, but who do you think will win it all? Check out the rest of the American Idol 2015 schedule and see what's going on each week as we head toward the season finale in mid-May.