Get ready for a blast from the past on American Idol 2015. No, it won't be an 80's theme this week but rather a return to just a few months ago.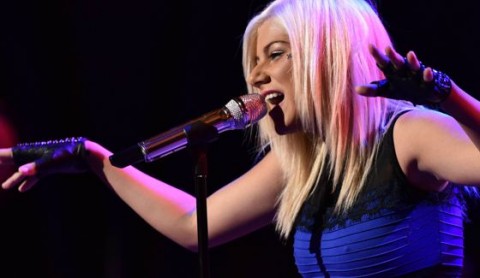 This week on American Idol the song themes will feature the audition performances for the Season 14's Top 12 contestants. Thankfully TV Line already rounded all those up so I'll be lazy and trust them for the rundown on what's ahead for Wednesday night.
Not all of the names below will be performing as this is the Top 16's roster and audition song picks. Out of this crowd ten of America's picks plus two of the Judges' picks will move to a Wednesday night performance.
Top 12 – American Idol 2015 Song List:
Daniel Seavey — "Hallelujah"/"Straight Up"
Mark Andrew – "Soulshine"
Rayvon Owen – "Wide Awake"
Adam Ezegelian – "Born to Be Wild"/"I'm Yours"
Clark Beckham – "It's a Man's Man's Man's World"
Nick Fradiani, Jr. – "In Your Eyes"
Qaasim Middleton – "Sir Duke"
Quentin Alexander — "Royals"
Adanna Duru — "You and I"
Alexis Gomez — "Little White Church"
Jax — "I Want to Hold Your Hand"
Joey Cook — "King of Spain"
Loren Lott — "Treasure"/"Saving All My Love for You"
Maddie Walker — "Suitcase"
Sarina-Joi Crowe — "Love Runs Out"
Tyanna Jones — "Wings"
Following the Top 12's performances we'll get another round of voting and an immediate elimination the next night when the Top 11 take the stage on Thursday.
In the second round this week we'll be listening to "Party Songs," according to The Idol Pad. I'm guessing that means we can ditch the ballads for at least one night and keep the tempo up. I'm totally okay with that.
Which American Idol 2015 finalists do you think will shine under these song themes? Can't wait to find out who makes it to the Top 12 stage on Wednesday!