The American Idol Top 13 finalists were partying it up this weekend in Los Angeles on the "blue carpet" (see what FOX did there?) and it looks like they were having an absolute blast doing it!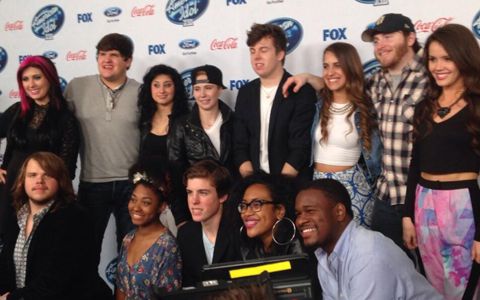 Check out the new 2014 season finalists enjoying one of likely many press events as they toured the circuit and spoke with outlets about having just made it to the Top 13. Most of them look very comfortable under the up-close spotlights and each has to be thinking they will be the winner of American Idol 2014!
Don't miss the video clip of the Top 13 party as well down below and then get ready for them all to take the stage this week on American Idol!
click to see images in full-size
Image source: American Idol on Twitter