American Idol 2014 season 13 officially kicks off  Wednesday evening at 8PM ET on FOX. However, before the show airs on TV, fans got a sneak peek of the American Idol XIII at premiere parties nationwide on Tuesday evening. Immediately after the world premiere in theaters, an exclusive Q&A follow-up session with judges Jennifer Lopez, Harry Connick Jr., Keith Urban, and host Ryan Seacrest was screened online and you can watch it right here!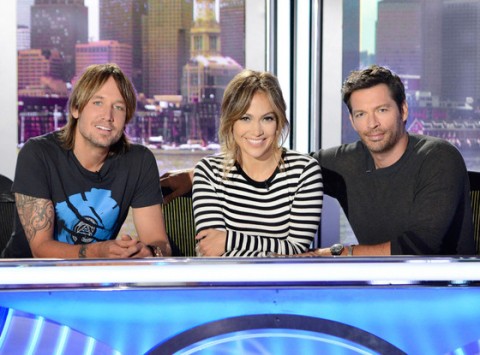 Cities across the country showed the American Idol premiere on the big screen in local movie theaters. For those who can't couldn't get to one of these events in person, an online follow-up Q&A session is now available for all to enjoy! Just click the image below and wait briefly through the "Stay Tuned" message to watch the video.
Be sure to bookmark us and visit all season long for all the latest American Idol spoilers, news, recaps, gossip and more!