Did you fall in love with one of the songs from the American Idol season 13 Top 10 performances last week? We certainly did with Alex Preston's cover of "Story of My Life" by One Direction. Who knew we could love a One Direction song so much?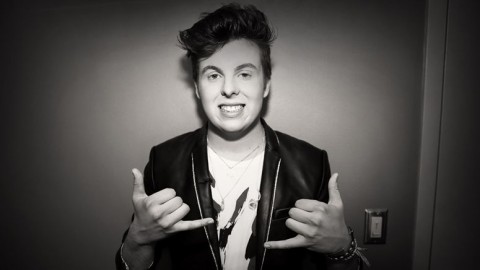 Well, if you are curious to hear how Alex, and the rest of the American Idol 2014 Top 10, sounded when they took their songs to the studio, you can take a listen below. We're honestly shocked sometimes how very different someone can sing when they get in the studio with all the bells and whistles — and a whole lot less pressure to deal with.
You can also download any of your favorites that you like through iTunes at the links provided.
Alex Preston: "Story of My Life" by One Direction
* Download from iTunes
CJ Harris: "Invisible" by Hunter Hayes
* Download from iTunes
Sam Woolf: "We Are Young" by FUN featuring Janelle Monáe
* Download from iTunes
MK Nobilette: "Perfect" by Pink
* Download from iTunes
Malaya Watson: "When I Was Your Man" by Bruno Mars
* Download from iTunes
Majesty Rose York: "Wake Me Up" by Aviccii
* Download from iTunes
Jessica Meuse: "Pumped Up Kicks" by Foster the People
* Download from iTunes
Jena Irene Ascuitto "Clarity" by  Zedd
* Download from iTunes
Dexter Roberts: "Cruise" by Florida Georgia Line
* Download from iTunes
Caleb Johnson: "The Edge of Glory" by Lady Gaga
* Download from iTunes