This week on American Idol season 13, Hollywood Week 2014 officially ends. Over 200 hopeful contestants arrived in Los Angeles to battle it out for a coveted spot in the semifinals. Only 31 of them will actually make it after four grueling rounds of competition after their final American Idol performances for the judges.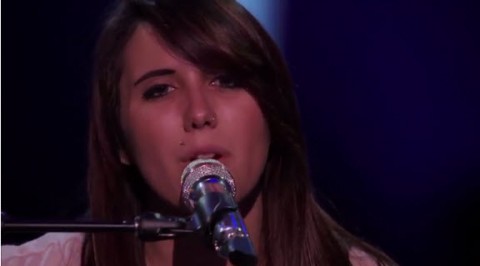 According to the American Idol spoilers, the Top 31 looks like a diverse mix of talent this year, but contains a few names that might come as a surprise to those who have been following the season so far. We're very curious to see what happens in this final round of Hollywood Week that ends up with the American Idol judges selecting this group of semifinalists.
Check out these sneak peeks of the round 4 performances and tell us who you think should make it through!
Jillian Jenson – Original Song
 Emmanuel Zidor – "I'm Goin' Down" by Norman Whitfield
Maurice Townsend – "Wrecking Ball" by Miley Cyrus
Leah Guerrero – "I'd Rather Go Blind" by Etta James
Alex Preston – Original Song
Keep up with all the latest American Idol spoilers, news, recaps and more with us all season long!