The first American Idol spoilers for the finals are out! We don't have much yet, but we can tell you what the song themes will be for the first two weeks will be. As promised, it looks like American Idol 2014 producers are pushing the door wider for the contestants to have more choice in what they sing.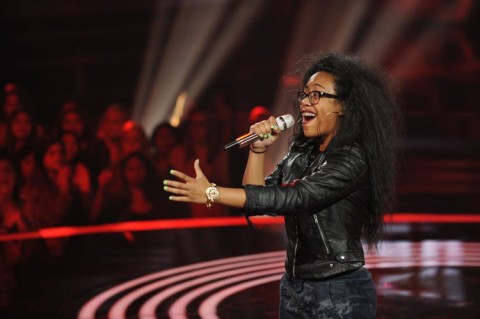 Instead of rigid, specific themes that lock the contestants into singing Elvis rock tunes or love songs from Burt Bacharach (kidding), the first two weeks of finals song choices will have little restriction at all. According to American Idol 2014 spoilers from The Idol Pad, the producers have virtually left the selection wide open for the contestants, as long as they choose from the approved song list, of course.
The finals week one theme will reportedly be "This Is Me" and we gather the song choice is likely all about the contestant demonstrating what kind of a performer and artist they are and want to be. Let's hope a few of them perhaps took a lesson from American Idol judge Harry Connick Jr. on Tuesday night when he took one singer to task over her song choice.
For the second week of finals, the theme will be "Home" and we don't think they are talking about a whole night of renditions of former American Idol winner Phillip Phillips' hit song. We're going to guess this theme is more about what the contestants consider "home" to be or how they feel about where they are from.
These looser, more vague song choices could be a good thing for the singers this year, helping them to avoid being locked into a song theme that doesn't really suit them. Or, it could potentially be a bad thing if it ends up with more cringe-worthy performances like some we had Tuesday night. Some performers maybe need a little more direction and help in making song choices than others…