American Idol Top 24 contestant MacKenzie Bourg already had a horde of fans from his time as a competitor on The Voice. Now he's earned a whole new legion of followers thanks to his awesome turns on the stage during Hollywood Week. But does he have what it takes to keep improving week after week, and garner enough fans to make him the next American Idol winner?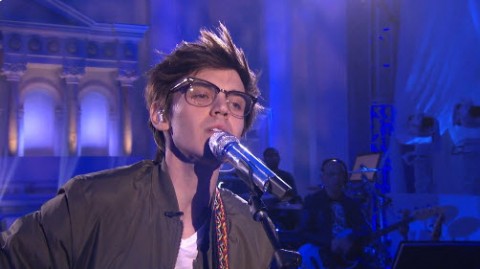 Well, we think this quirky guy with the beautiful voice could make it all the way to the finale, if he keeps giving us performances like he did tonight! We just hope that we get to hear some more of his gorgeous original songs along the way. MacKenzie Bourg may have not been the right guy to win The Voice, but that might just be because he was destined to win American Idol!
We are NOT giving up on @mackenziebourg – such an incredible performance. #IdolTop24https://t.co/u0Ji6rFpiR

— American Idol (@AmericanIdol) February 11, 2016
Check out the MacKenzie Bourg Top 24 profile page for more information on this dedicated young singer. Can't wait to find out if she made it through to the next round of the competition? Take a sneak peek ahead in the season on our American Idol spoilers page!