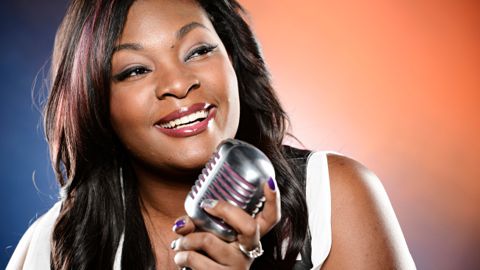 American Idol 2013 winner Candice Glover continued the recent tradition and performed the National Anthem to open the 2013 Memorial Day Concert in Washington, D.C.
Also on hand for the concert was American Idol Season 11 runner-up Jessica Sanchez, who performed "God Bless America"  for the outdoor crowd.
We've got both performances for you below. Candice's performance of the Star-Spangled Banner was pretty routine, but still a powerful and rousing one. Jessica's version of "God Bless America" was,well, American Idol winner/runner-up worthy (well, until she invites the crowd to sing!). Hear both of the great performances below and let us know what you think of the two Idol divas salute to the country.
This is the second year for Jessica to perform at the concert as she sang the National Anthem last year because Season 11 winner Phillip Phillips was preparing for surgery (and let's face it, he can't really carry "The Star-Spanlged Banner").