Last week, American Idol runner-up La'Porsha Renae found herself in hot water after making a controversial statement regarding Mississippi's new anti-gay discrimination legislation. Although the powerhouse singer has since apologized for her remarks, she is still dealing with a great deal of negative backlash over her words. So when American Idol winner Trent Harmon was asked about the same legislation, he was very thoughtful about how to respond.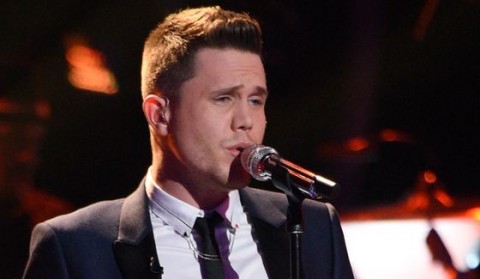 When La'Porsha Renae was asked about the new Mississippi HB1523 law allowing religious organizations and private businesses to refuse service to the LGBT community, she caused quite a stir by saying she didn't "really agree with that lifestyle." The backlash against the singer's comments was swift and harsh, quickly leading her to apologize for her statement.
American Idol winner Trent Harmon took a very different approach when he was asked about the Mississippi discrimination legislation, and La'Porsha Renae's comments about it. He was very careful to express that he also comes from a very religious background, but that his core belief is that all people are equal and should be treated with love.
"I was brought up in church. I still go to church," Trent Harmon told TV Guide in an interview. "But i was brought up to treat everyone equally… And I think that you should treat all people equally and respectfully, and that's what I do, and that's what I'm going to continue to do no matter what law is passed. That's where I stand on it. Love all people. Period."