Dalton Rappatoni reached the Top 3 of American Idol 2016 this past season but his journey stopped there possibly in part to one of his final performances with "Everybody Wants To Rule The World" that unfortunately didn't reach the heights of his previous efforts.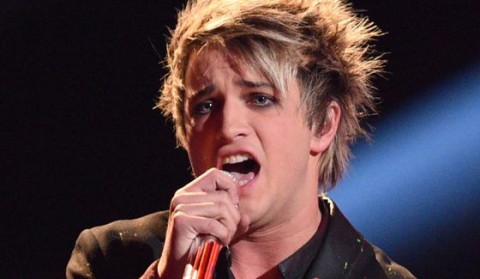 Judges commented to Dalton that his choice of key was wrong for the song and wondered what he had intended to do. Well it wasn't that, explained Dalton, in an interview with GuideLive.com.
He says he practiced the song in a lower key to preserve his voice but intended to raise it for the show.

"It was my bad," he said. "I dropped the ball and I forgot to tell the band."
Interesting to hear what was going on there with the performance, but either way it won't be stopping Dalton Rappatoni from going on to keep doing what he loves. Just last week Dalton performed on "Live with Kelly and Michael" before heading back to Texas for a performance with The School of Rock and then sang again at the Rockstravaganza this weekend.
Dalton's fans should have lots to look forward from the growing singer even if he's yet to find out if he'll get a deal from Borchetta's Big Machine or 19.
"I am fortunate enough to have a big team behind me and I'm able to do this independently if need be," he said. "I'm going to the studio … to write and record a new record. It'll be fun. We're definitely going to be able to produce some really good music."
Congratulations to Dalton and best of luck in all his post Idol efforts.