American Idol 2016 runner-up La'Porsha Renae has issued an apology this past week for comments she made regarding new anti-gay legislation in her home state of Mississippi. The almost American Idol winner was asked in a press conference for her opinion on the new legislation, which allows religious organizations and private businesses to refuse service to gays & lesbians. Her response quickly generated a major backlash against the newly signed Motown Records singer.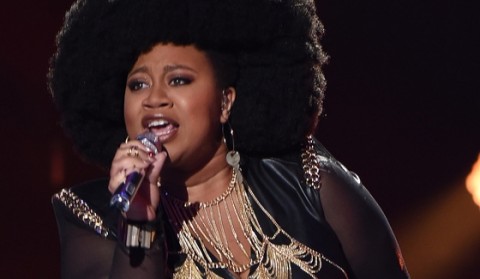 "I am one of the people who don't really agree with that lifestyle," La'Porsha Renae told reporters when asked about her thoughts on the new anti-gay legislation in Mississippi. She added that she does "have a lot of friends and a lot of people that I love dearly who are gay and homosexual." However, she said she feels people should "just respect each other's differences and opinions and move on."
The American Idol star's comments immediately resulted in a slew of negative responses in the press and on social media. La'Porsha Renae rapidly backpedaled on her statement regarding the legislation, especially her use of language. The powerhouse singer told TVLine.com she had been "offensive by using the word 'lifestyle'" to describe gays & lesbians.
In addition, La'Porsha Renae stated that she was not up on the details of the Mississippi legislation, titled HB1523, but she was very much against any laws enforcing discrimination toward any group. "I deeply apologize," she said.