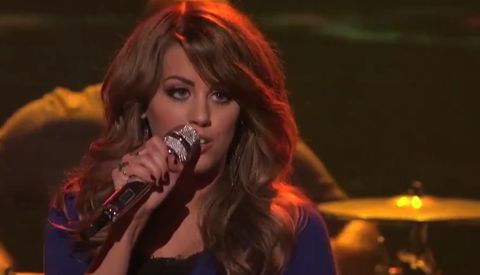 Angie Miller took herself in a whole new direction this week and not all the American Idol judges liked that too much. Miller selected "Shop Around" and left behind her piano and good-girl image to try and sex it up a little more on stage.
That choice didn't set well with Nicki who told Angie, "don't come out here and give us another side. We didn't ask for another side yet." I'd have to agree with her. It just felt weird and forced. Let's hope she gets back to her comfort zone next week, but like Keith pointed out, even with an off week like this, Angie isn't going anywhere.
Do you think Angie's choice to go with this song and her new delivery was the right direction to take? It seems everyone along the way tried to get her to turn back, but she was determined. Let's see what it does for her rankings this week.
If you thought Angie Miller had the best American Idol 2013 performance of the week then vote for her in our poll right now.