American Idol 2014 finalist Ben Briley took his elimination from the Top 11 hard, but he is a long way from giving up on his dreams. He's ready for a week off at home eating steak and drinking whiskey, then it's back to work climbing that mountain to the top.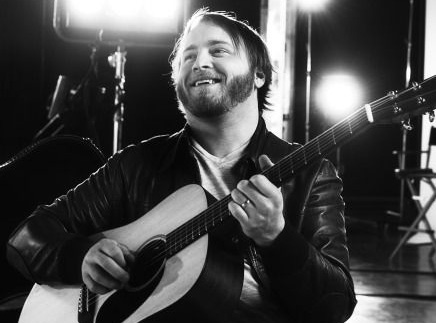 Despite being eliminated in the last American Idol results show, Ben Briley is still proud of how far he got on the show. Especially since he kind of set a record on season 13 no one may ever break.
"Well if you think about it, more people have voted for me than they have anybody else because… I wasn't even supposed to be in the Top 30," Ben told FOX Audio Central. "You know, they couldn't decide if I should even be here. And then sure enough, I survived thee eliminations in one week, which I'm pretty sure is an American Idol record."
Making it all the way to the finals is a feat few accomplish and Ben said it really shows how much he deserved to be part of the American Idol 2014 finals.
"And I don't mean that in, you know, a conceited way at all," Ben said. "It's just I've worked hard all my life and this is all I've done, and I finally got a break, finally got a way to show people, a massive amount of people what I can do."
The biggest regret for Ben may be that that the voters and the American Idol judges just didn't get what he was trying to do in the performance before he was eliminated. Although the judges were kind and gave him lots of encouragement after he was voted off, Ben felt misunderstood.
"You know, I was still a little sore [from being eliminated] because I feel like they still don't see what I was trying to get across," Ben said. "And that's probably my fault for not getting it across the right way. But you know, it's all good."
Ben Briley plans to take all that exposure and work it as hard as he can to make it. He doesn't believe not making it to the end means he can't get to the top anyway.
"Take Jennifer Hudson for instance. She… won an Oscar. You know, Chris Daughtry comes to mind, Adam Lambert comes to mind," Ben said. "It's because these people worked after they got done. They didn't lay around and think that everyone was going to hand them something… 'Oh I'm on American Idol; you should give me this.' No, that's not how it works… If you want something you got to go take it. And that's exactly what I'm going to do."
Well, that's what's he going to do after a well-deserved week off with his beloved wife, along with "a glass of whiskey and a big old steak for free hopefully. I think I've earned that at least."
Interview courtesy of FOX Audio Central