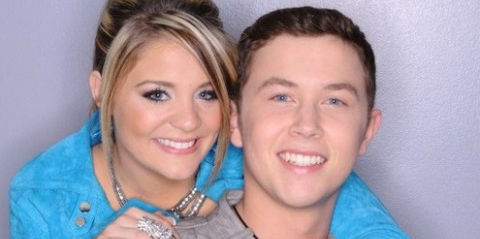 Last week Scotty McCreery hit #1 on the Billboard charts, a first since 2003, with the release of his debut album, Clear As Day
. This week he falls back to #4 overall with 88,000 sold, but manages to hold on to #1 in the country charts.
Lauren Alaina had her first week in the charts with her release of Wildflower
and managed a very respectable #5 overall. Alaina moved 69,000 copies of her debut and had one single, "Dirt Road Prayer," in the Top 100 for "Hot Digital Songs."
This week marked the first time since 2005 that the top two American Idol artists were in the top five spots on Billboard's charts. Carrie Underwood and Bo Bice were the last pair to accomplish that six years ago.
Kudos to both of these young artists on their post-Idol accomplishments.
Source: Yahoo! Music