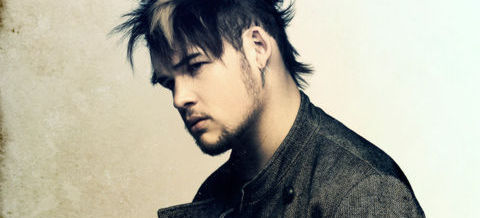 James Durbin has been hard at work on his upcoming American Idol debut album, Memories Of A Beautiful Disaster (pre-order here)
, and is set to release 2 singles for radio play.
The first song, "Love Me Bad," is an exclusive to his new album while the second, "Stand Up," was previously released as part of the NFL Game Day Vol. 2 album.
PopCrush.com has landed a copy of "Love Me Bad" that you can listen to right now all the way through. It definitely was not what I was expecting from Durbin. Seems a little more Pop than hard rock like I thought we'd get. I imagine his hardcore fans will be satisfied though. What do you think of it?