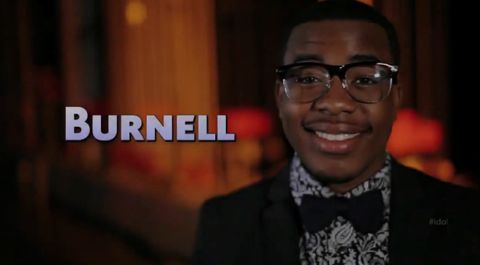 Last night on American Idol 2013 host Ryan Seacrest billed Burnell Taylor as a "survivor" and that's exactly what he did when he battled it out and won a spot in the coveted Top 20.
Burnell performed John Legend's "This Time" and proved exactly why he had come so far this season and deserved that finalist seat.
What did you think of his new look that he broke out for the American Idol 2013 "Sudden Death" rounds? Are we seeing more bow ties this season or am I just crazy?
Watch Burnell Taylor's performance in the video below and leave your thoughts on his chances to make it on to the Top 10.