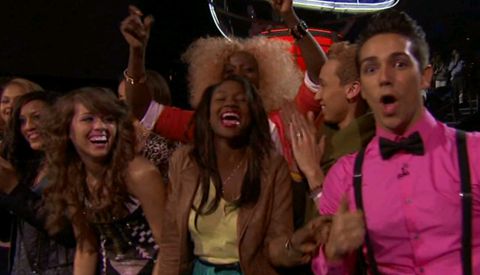 The signs and leaks were all there and now it's been confirmed: the American Idol 2013 Top 20 singers are here!
Update: We've got a photo gallery featuring your Top 20 singers. Check them out below. We'll keep adding more as FOX releases them.
After four rounds of cuts by the American Idol judges and sending twenty Hopefuls home we're left with, what we're told to be, the best of the best. Next week the singers will compete for your votes and now the viewers will be in control of who stays and who goes. Check the American Idol 2013 schedule.
American Idol 2013 Top 20 Singers:
Did your favorites make the cut? Get ready for more performances next week when ten more singers will get cut all at once before we're down to the season's Top 10!
click images to see full-size
All images: CR: Michael Becker / FOX. Copyright / FOX.
Update: Hear what the American Idol judges have to say about the Top 20!