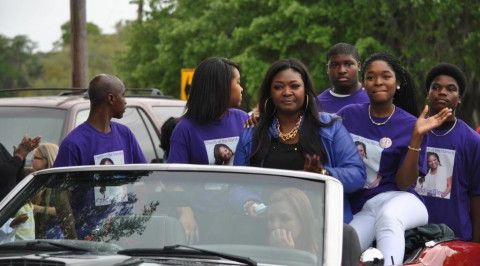 American Idol 2013 finalist Candice Glover enjoyed her Top 3 Homecoming trip this weekend when she returned to Beaufort, SC. As many as 20,000 fans arrived to cheer on the singer as she enjoyed her new found fame. That recognition didn't just stop in Beaufort either though as South Carolina Governor Nikki Haley announced Saturday would be "Candice Glover Day" across all of SC.
Candice performed six songs as part of her American Idol Homecoming set there in Beaufort. Watch a few of her clips below.
Do you think Candice has what it takes to press on to the American Idol 2013 finale next week?