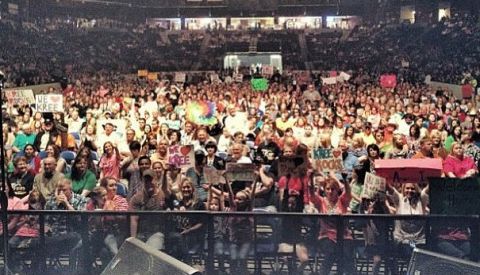 Kree Harrison was one of only three finalists this season to enjoy an official American Idol Homecoming tour when she returned to Woodville, Texas over the weekend to a sold out concert, press conferences, parades, and even a trip to the rodeo.
Watch Kree's performances of "With A Little Help From My Friends" and "See You Again" in the video clips below as recorded by her fans this weekend.
Do you think Kree has what it takes to win it all on Idol this year?
Kree Harrison American Idol Homecoming performances:
Source: MJs