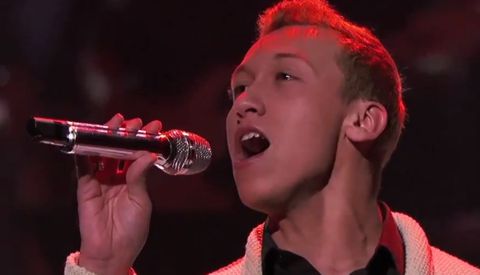 We may have our leader for the guys here on American Idol 2013. Last night in the Las Vegas round we saw Devin Velez stand out from the crowd with his performance of "Listen." His delivery was more than enough to take him to the Top 20.
The judges were thoroughly impressed and so was the live audience there that night. I'm thinking Devin is in it for the long run this season if he can keep this up. We'll still have to wait and see if his bilingual approach to the song helps pull a little crossover fan support, but even if it doesn't it sure earned him some points with the judges.
Watch Devin's performance of "Listen" from Thursday's episode of American Idol 2013 and share your thoughts on how far he can make it in this competition.