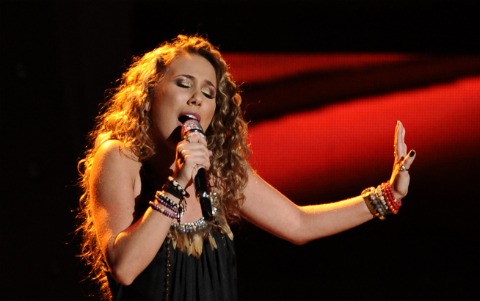 Haley Reinhart spoke with Entertainment Weekly about the progress on her debut album following her stint on American Idol 2011.
Reinhart signed with Interscope back in July and it sounds like she's been putting in lots of hard work on the album:
"I'm working my butt off right now," she tells EW, "just getting in there with a bunch of different writers and producers every day."

Reinhart has already recorded a few tracks—including some that she wrote herself a few years ago— and she describes the sound of what she's recording as "soul and R&B mixed, with some jazziness in there." The singer adds, "You can hear the retro-ness, but it definitely has a modern twist."
As far as the "when" question, Haley says to expect the album early 2012 which would line up well with an opportunity to return to the American Idol stage to introduce a single or even an album release event.
Are you ready to buy Haley Reinhart's debut album when it arrives?