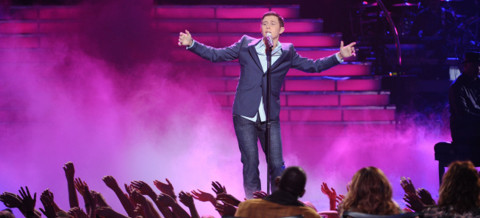 Earlier this week we reported Idol's Scotty McCreery and Lauren Alaina would be attending the American Country Awards, but it didn't seem like either would be performing or even presenting. So what's a Scotty fan to do? Just tune in to the 2011 Country Music Awards next week, November 9th!
Scotty McCreery will be taking the stage to perform Keith Urban's "Walk In The Country" off his album, Clear As Day
. As if that wasn't enough good news, a few places are hoping Keith may show up to take the stage alongside Scotty. They just might will this one in to existence if the word keeps spreading.
Do you plan to tune in to the CMAs for a chance to hear Scotty perform live?