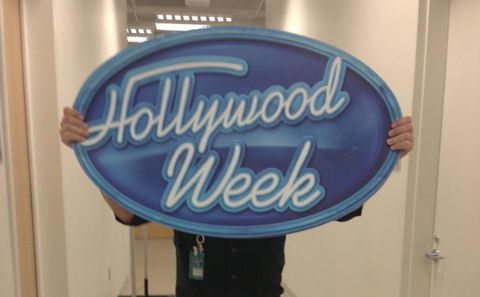 The auditions are done and the Golden Tickets dispersed. Tonight on American Idol 2013 we'll watch as the new judges panel heads back to Los Angeles and puts a few hundred Idol Hopefuls through the ringer.
Tonight's episode will feature the male singers as part of the two-hour show. They'll work their way through three different performance challenges including a cappella solos, group performances, and then solos with the band. As for those group performances, according to producers, we'll be seeing the contestants placed rather than picking their own groups. So say goodbye to the tearful drama of "I can't find a group!" and hello to "why did they put me in this group!"
If you're looking for the ladies to hit the stage tonight then you'll have to wait a bit longer. They'll fight for a spot in the Top 40 starting next week. Check out the American Idol 2013 schedule for the road ahead.
And if you really want to get ahead of your friends then check out our spoilers for this season's Top 40 Hopefuls and know which singers make it through these Hollywood Week episodes!
We'll see you back here tonight for another live blog of American Idol!