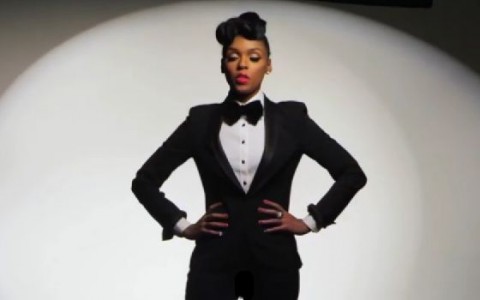 This week on American Idol 2014 we'll get a new guest performer on Thursday's results show even with the new shortened schedule of just a thirty minute show!
Janelle Monáe arrives on Thursday for a performance of "What Is Love" from the upcoming "Rio 2" movie. Check out the song preview clip below and then get ready for her arrival later this week.
Unlike last week's JLo performance we probably won't see any American Idol alums this time around and we won't be seeing any Judges up there this week.
What do you think of Janelle's song? Can you listen to it without expecting "baby don't hurt me" to come next? Get ready for a high-energy show on Thursday night!
Janelle Monáe – "What Is Love"