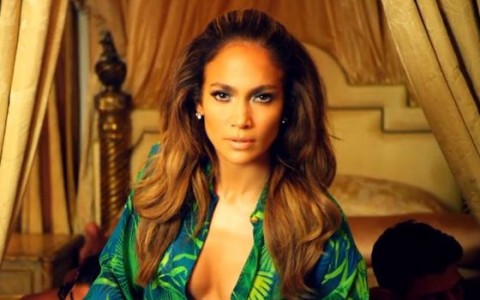 Jennifer Lopez debuted her stage performance of her new single "I Luv Ya Papi" on tonight's American Idol results show.
JLo wasn't alone either with tonight's performance. Supporting her on stage was American Idol alumni Pia Toscano, Jessica Sanchez, and Allison Iraheta. How cool was that to see them all back on the Idol stage?
It was a wild delivery of her high-energy song and she didn't disappoint on her promise to host Ryan Seacrest that she'd be wearing just a "little something." We've got the video of Jennifer singing "I Luv Ya" on the Idol stage so check it out below and see what you think.
Will you be grabbing a copy of her new dance hit or going for something else instead? Share your thoughts on JLo's new song and how she did tonight? Would she have stood up to being judged by "Harsh Harry"?
click images to see full-size
Jennifer Lopez sings "I Luv Ya Papi":