Who will win American Idol 2014? We are racing toward the finale and there isn't much time left for the finalists to claw their way to the top of the pack. According to the latest American Idol Vegas odds and our reader's poll results, the race just keeps getting tighter every week.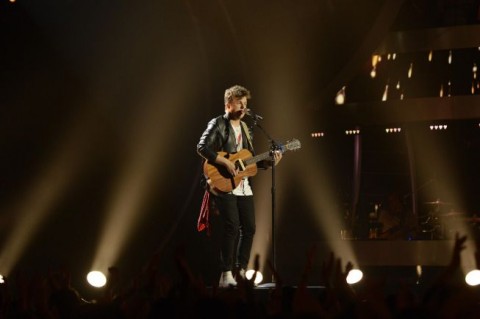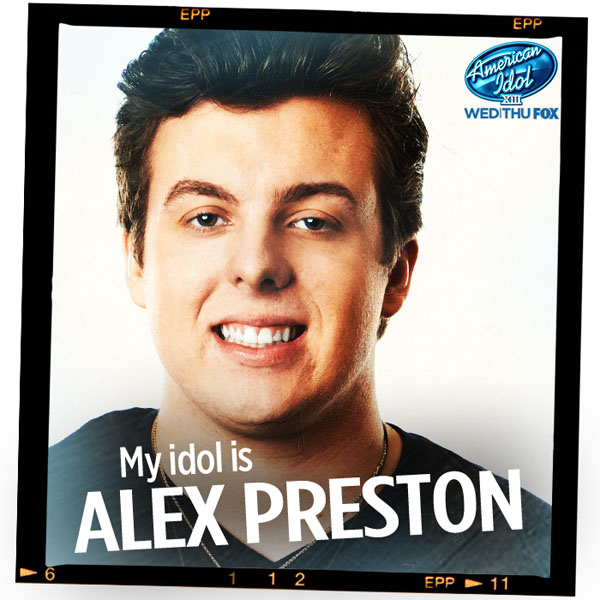 For quite a while it seemed like Sam Woolf was going to hold on to the lead in the American Idol odds to win indefinitely. Then, finally, things started to shift among the finalists. Sam's star began to decline and he actually ended up in the bottom three. The Vegas odds for Sam to be the next American Idol winner began to go up, and he also started to slip in our reader polls. Last week, Sam lost out as our most likely person to win in favor of rocker Caleb Johnson.
Now it looks like Alex Preston is the new strong favorite to go all the way, according to the American Idol Vegas odds and our readers polls. Although Caleb is still right up there with him. Caleb has been hovering near the top for weeks, but Alex had been lagging a bit more toward the middle of the pack until now. Now he's shot up right to the top after having one of the best performances in the Top 10 last week.
Here's the current American Idol betting odds from Bovada Sports Book:
Alex Preston was also the big favorite in our survey last week of the best Top 9 performances, landing a whopping 22 percent of the vote.  Former favorite Sam Woolf, conversely, only scored a 12 percent from our readers in our latest poll. Caleb actually only brought in 9 percent of the vote.
Based on our polls and the Vegas odds, this week we'll have to call the most likely singer to be the one who won American Idol 2014 as Alex Preston. However, Caleb Johnson is still right on his heels and we could see him reclaiming the top spot.
As for the girls, well, they seem to be struggling to keep up with the guys. Our readers really liked Malaya Watson last week, giving her 15 percent of the vote in our favorites poll. However, the Vegas odds rank her nearly dead last as a potential winner. Jena Irene Ascuitto is probably the strongest girl at this point based on the odds and our polls, but she still has a long way to go if she is going to be the American Idol 2014 winner.