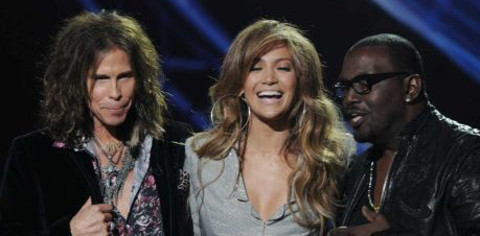 Last season on American Idol Jennifer Lopez gave us insightful, thoughtful judging comments like "you gave me goosebumps" and "ohh, more goosebumps!" This year, Lopez promises us she'll be tougher now that the bar has been set.
"We're a little tougher on everybody. Because of last season and the standard that we set, it's easy to go, 'Is he as good as even our top 24 from last year?'"
Now that the new judges, Lopez and Steven Tyler, have been through this before and cut their teeth (oops, sorry Steven) on the process I'm hoping this is true. They don't need to necessarily be as rough as Simon was, but some tough love can go a long way.
Do you think Jennifer Lopez will step it up this year and give better feedback than "goosebumps" to those hopefuls who survived the American Idol 2012 auditions?
Source: Ace Showbiz