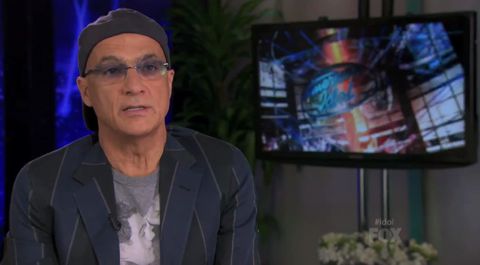 It wouldn't be a satisfying week of American Idol 2013 without the biting, but accurate commentary and critique from Jimmy Iovine. He remains the most honest mentor who is dedicated to actually helping these Hopefuls develop in to some real talent so we're glad to share Jimmy's review of the Top 6 performances.
Jimmy Iovine recaps Angie, Kree, & Lazaro:
Jimmy Iovine recaps Janelle, Amber, & Candice:
I completely agree with Jimmy on Amber Holcomb. What is going on with her repeat appearances in the bottom ranks? If she had been voted off last night over Lazaro Arbos I'm confident the judges would have used their Save to bring her back.
What do you think of Jimmy's review of the Season 12 Top 6 performances?