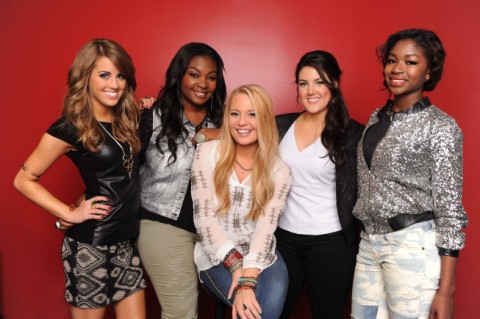 The results are in and we have our new Top 5 for American Idol 2013. It's a shocking turn of events that few could have predicted when Season 12 debuted back in January, but careful planning and calculated moves by production succeeded in eliminating all male contenders, insuring a girl winner for the first time since 2007.
We heard it over and over from production and the judges, this would be the year of the girl. They were right.
So now it's just a matter of time until the American Idol season 12 finale in mid-May where either Angie, Candice, Janelle, Kree, or Amber will become the next American Idol winner.
Branden has made his latest predictions for who will be the Top 3 and who will win it all. This is definitely going to be a close race and we can't wait to see how it turns out.
click images to see full-size