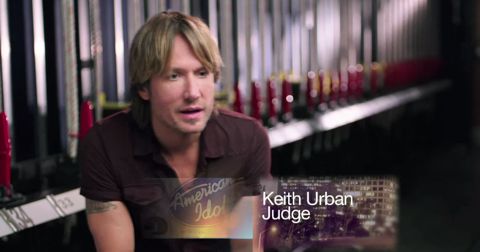 Continuing in the series of interviews with the American Idol 2013 judges we've arrived at Keith Urban (watch Mariah's & Nicki's as well).
Much like we've heard from the other judges, well not from Randy Jackson as he seems to have been skipped, Keith is most excited about plucking relatively unknowns and slingshoting them in to stardom.
I love the opportunity to not only help somebody, when you see someone come with raw talent and you know with just little bits of shaping and guidance they can totally blossom in the course of the series. That's the exciting stuff.
Keith also describes that he sees his role as more of a mentor than a judge. As an artist he believes the panel knows how to relate and talk to these American Idol hopefuls.
I think Keith has a lot of potential as a new judge heading in to this American Idol 12 season and am excited to see what he offers up from behind the table.