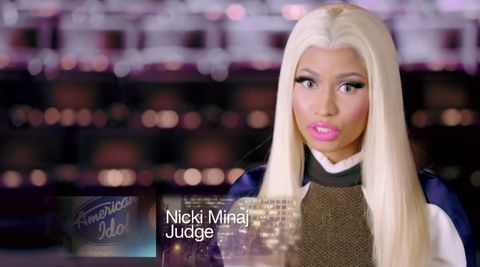 Nicki Minaj may be the most polarizing figure in the American Idol 2013 season, but in this new video from FOX she's focused on her role in the series.
Nicki says she's inspired by the process in meeting these Idol Hopefuls just before they become superstars. She sees her job as a supporting role in helping to mold their journey and make them a better artist in the process.
Minaj believes her own background in coming up in the industry helps her look for singers who understand the value in being told "no" and having to try again. Considering the incredible number of repeat faces in the 2013 Top 40 spoilers list I'd say this season of American Idol could be all about trying again.
Source: YouTube via American Idol Fandom