The Top 9 on American Idol hit the stage next Wednesday when Kelly Clarkson, the original winner of American Idol, returns to the house she helped build and guides the latest group of finalists.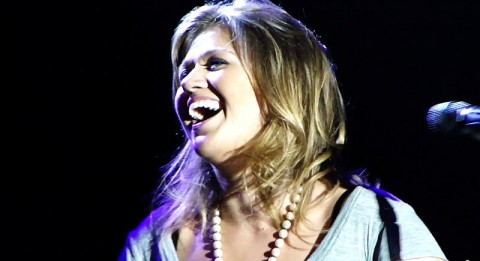 It'll be a night of Kelly Clarkson mentoring the contestants performing Kelly's own songs. Now that's gotta feel at least a little bit awkward! And while this sounds like a lot of fun and a special week of performances, in-house mentor Scott Borchetta expresses an obvious concern when talking with FOX Audio Central.
"So, we have a Kelly Clarkson theme next week. While there are a lot of great songs, there is not a lot of great songs. You've got a really finite amount of songs to work with. So, we are going to be working overtime on the arrangements to make sure they are as great as they can be."
It's true. She's had a lot of hits, but it's not a decade wide catalog from numerous artists. There will only be but so many choices and everyone will have to adapt. Then again, the challenge is good for competition and will make the Top 9 stretch outside their comfort zones.
Idol Judge Keith Urban is looking forward to next week and recognizes how hard this could be for some of the finalists.
"Yeah, well first of all I think the song catalog is great. Kelly's got incredible songs to pick from. She's so good as a singer though that I think you can be mislead into thinking they're easy to sing. So it's going to be interesting next week to see who knows how to interpret Kelly's songs because unless you can sing as good as her, trying to do a song like it's a cover is going to be death for some people. So I'm going to be interested to see some of the re-workings of these songs."
Which contestants do you think will pull off the best Clarkson song performances?