The American Idol 2015 Top 9 finalists have been revealed tonight after the latest elimination and performance show where two more contestant were sent home.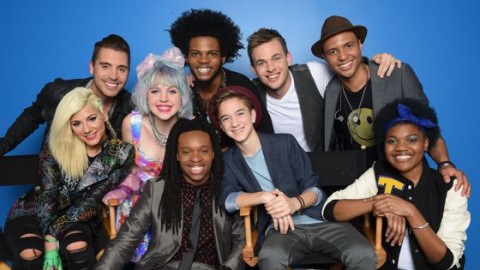 We had an extra week to enjoy the remaining finalists after last round's Save brought back Qaasim Middleton from elimination, but tonight the party is over for that group as a new Top 9 contestants list was formed when Ryan Seacrest revealed this week's American Idol results.
Reviewing the votes in our Top 11 Round 2 poll the bottom three is predicted to be Quentin Alexander (#9), Tyanna Jones (#10), and Adanna Duru (#11). Last time around our readers accurately predicted Qaasim would be in the bottom spot, so will these numbers ring true again this week? We now have the official results so no more speculation is required.
American Idol 2015 Top 9 contestants:
Qaasim Middleton
Quentin Alexander
Tyanna Jones
Adanna had been singing on borrowed time since she was previously eliminated by the viewers weeks ago, but Maddie's sudden drop is a bit of a surprise. No, I didn't think Maddie would win, but I thought she did have a few more weeks in her.
Both contestants will be missed, but the competition continues as one of these Top 9 Hopefuls will be the winner of American Idol 2015.