The American Idol 2015 Judges said goodbye to Maddie Walker and Adanna Duru this week when the two singers fell short of the votes needed to remain in the competition. Now the Judges are sharing their thoughts on the double elimination.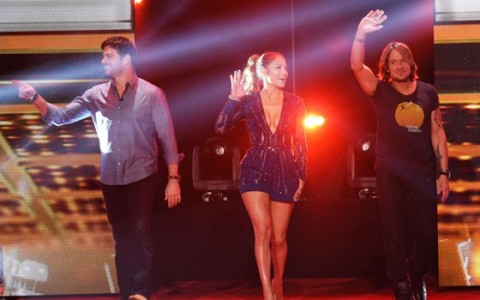 Speaking with FOX Audio Central, Harry Connick Jr. explained that it wasn't about America making the right elimination choice this week but rather how the contestants performed in a way that they needed to connect.
Harry Connick Jr.: "The choices are never right or wrong, if you ask me. I think it's what America is responding to. Unfortunately, for Adanna Duru and Maddie Walker, they didn't make the connection last week that they needed to, but they've had an amazing run and I'm proud of both of them."
Jennifer Lopez expressed her concern on the dwindling field of female contestants, though that makes you wonder why she went in on the idea of keeping Qaasim Middleton last week when the Save could have been reserved for one of the ladies instead.
Lopez: "I hated seeing two girls go. I'm not going to lie. I wish you know it would have been split because I don't like seeing so few girls in the competition, but the girls that are left are very strong and hopefully they will be around for the long haul."
I'm not sure how close we came to a Tyanna Jones elimination, but boy would have that been a mistake to see happen and not have the Save around to prevent it. The other ladies left really are going strong here with Jax, Joey Cook, and Tyanna as stand outs in the Top 9 crowd, but there's little room for error if they want to get closer to the May 2015 season finale.
Source: FOX Audio Central