I had no doubt La'Porsha Renae would be making it to the Top 4 on American Idol 2016 this week. Her fans are legion on social media, and the American Idol judges seem equally as in love with the powerful singer. While I was a bit bored with the overused 'classic rock' theme for half the song choices this round, it's really impossible for La'Porsha to sound anything less than amazing no matter what she sings.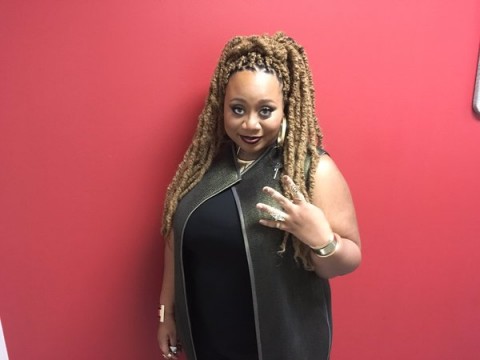 After being named as one of the American Idol Top 4, La'Porsha kicked off her first performance of the night with a rendition of "Wanted Dead or Alive" by Bon Jovi. Honestly, I don't even know if I would have called this a 'classic' rock song, but maybe that's just showing my age. Although I would have enjoyed La'Porsha getting to pick something more in tune with her style, she of course did an awesome job with it. She did flub the lyrics a tiny bit, but who really cares?
The American Idol judges certainly didn't give a hoot about a few forgotten words. Keith Urban thought La'Porsha was fabulous and loved the blues undertones she gave the song. Jennifer Lopez told La'Porsha she could sing the phone book and be terrific. Harry Connick Jr. said she really transcends any genre.
The second set of song choices for the Top 4 performances was far more interesting this week. Each of the contestants was tasked with a Sia tune to perform, which was no easy feat at all. Sia has an amazing voice and a stunning vocal range. Anyone would be intimidated by singing one of her songs, but La'Porsha Renae tackled it head on with no fear and it showed. Her rendition of "Elastic Heart" was awesome. Jennifer Lopez told La'Porsha that she's so good, she can't even judge her anymore, she just enjoys the performance. Harry Connick Jr. said a bunch of complimentary stuff as well, of course, he obviously loves her. Keith Urban told La'Porsha she has become the total package performer.
What did you think about La'Porsha Renae this week on American Idol 2016? Don't forget to cast your American Idol vote for who will make it to the finale!