Maddie Walker is back on American Idol Season 14 after getting cut during Hollywood Week last season, and after the Showcase Week round, history did not repeat itself. Maddie is officially one of the American Idol Top 24 contestants for 2015.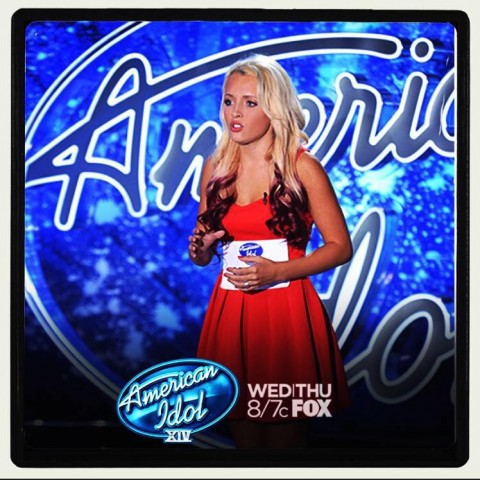 Oddly enough, Maddie doesn't have a large internet presence yet, including no YouTube Channel and only a few posts come up under a search of her name. But from what we learned about her last season, that might because of her age. Last season she was only 15 and was cut partly due to her inexperience. But she's back to chase the dream she's been after since she was 2-years-old.
As she says in the above video, her musical influences are females with strong voices and the ability to display their emotions in song. Two of her favorites are Idol winner Carrie Underwood and Alicia Keys, she says.
Watch for Maddie to make her mark on American Idol 2015 season 14! We'll keep you updated on all things Maddie as we bring you the latest news on her progress on the show all season long.
Click images to view larger
Maddie's audition from New York City:
Maddie Walker performs "Big Girls Don't Cry" during American Idol 2015's Showcase Week
Maddie Walker on her House of Blues performance
"It was really cool. I liked performing at the House of Blues because you had like that live audience right in front of you and you feed off of them. They're so great and energetic and then you see the judges on the big white chairs – it's just beautiful. Honestly, it's no better than that, just because you are in front of that live audience and that's what you're trying to work to. And so, it's cool. It's really cool."