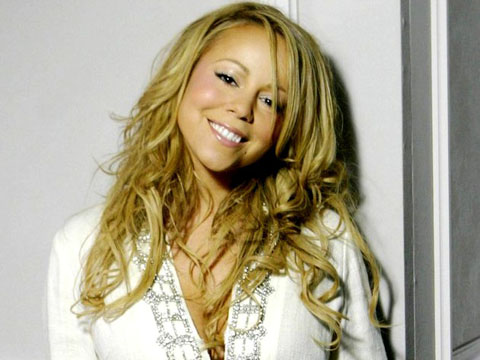 Superstar Mariah Carey has confirmed that she will be joining American Idol as a judge. The 42-year-old will fill one of the seats Jennifer Lopez and Steven Tyler have left open for American Idol 2013.
"It's the biggest recording artist than any of these [singing competition] shows have ever had," Fox entertainment president Kevin Reilly said Monday. "It's an artist many of these contestants have tried to emulate. [The deal] only concluded only hours ago. Not being the only game in town we need to keep things fresh."
Mariah's salary is said to be higher than Lopez's $15 million from last season. Some are saying the salary could be as high as $17 million.
I am so excited to be joining 'Idol,'" Carey said via phone at Fox's session during the Television Critics Association. "I can't wait to get started in a couple months."
Idol judge Randy Jackson is actually Mariah's manager and was a part of her negotiations. That makes Randy sticking around as a judge again more likely.
So that's one seat filled. Let the rumors begin (OK, continue to fester) on who will fill the other judge's seat.
Are you happy with the news that Mariah will be a part of the American Idol Season 12 judging team?