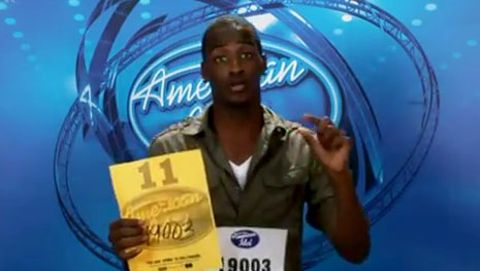 Last year on Idol, Cortez Shaw made it all the way to Hollywood and on to the Green Mile where he was eliminated. Since he didn't make it down to the Top 24 he was able to come back this year for American Idol 2013 and sure enough, based on this season's Idol spoilers, Cortez made it through to the Top 40 once again.
Cortez Shaw is from Garland, Texas and clearly a talented singer, but is he talented enough to make it through to become a finalist?
Check out his videos below for his American Idol interview and a Beyonce cover performance from his YouTube channel that has a lot of performances. You can also follow Cortez on Twitter to see if he lets any Idol hints fly there.
Video: Cortez Shaw performing Beyonce's "I Miss You":

Video: Cortez Shaw "Road To Hollywood" American Idol interview:

Check out the rest of our Top 40 spoilers for this season to see what other Idol Hopefuls have been revealed so far.